After The Residency: talk on gentrification
---
15.12.2013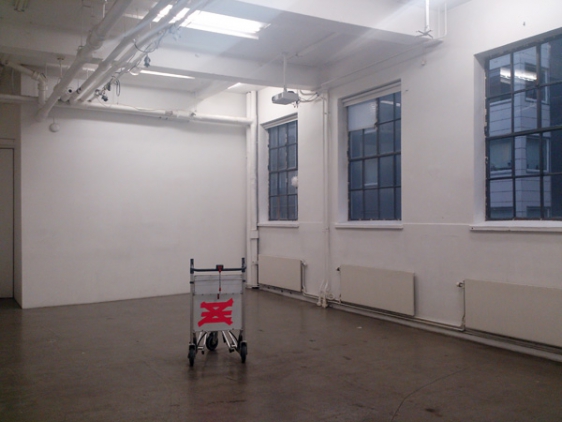 Sunday, Dec. 15th, 11.00: Brunch and talk #2 - The Residency by Muscle Temple in collaboration with 0047.

From May to October, The Residency by Muscle Temple turned 0047's factory premises into loft living architecture, and hosted a residency program, folding gentrification issues upon itself. The architectural structure is meanwhile dismantled. On Sunday, December 15th we will host a final event of the project, a talk on gentrification in the empty gallery space.

Panel: Geir Haraldseth (director Rogaland Kunstsenter, Stavanger), Tone Huse (human geographer and research fellow at the University of Tromsø), Ingrid Lønningdal (artist, Oslo) and Tone Hansen (director Henie Onstad Kunstsenter, Oslo – to be confirmed). The talk will be moderated by 0047's director Markus Richter.