Opening reception: Friday, 30 November, 7pm
Exhibition dates: 30 November 2007 – 13 January 2008
Curated by: Lina Selander and Marianne Zamecznik
Contributors: Bjargey Ólafsdóttir (IS), Bo I. Cavefors (SE), Chisel (NO), Ingvild Langgård and Thora Dolven Balke (NO), Iwo Myrin (SE), Kira Kira (IS), Leander Djønne (NO), Leif Holmstrand (SE), Pär Thörn (SE), Ragnar Kjartansson (IS) and Vinyl -Terror & Horror (DK)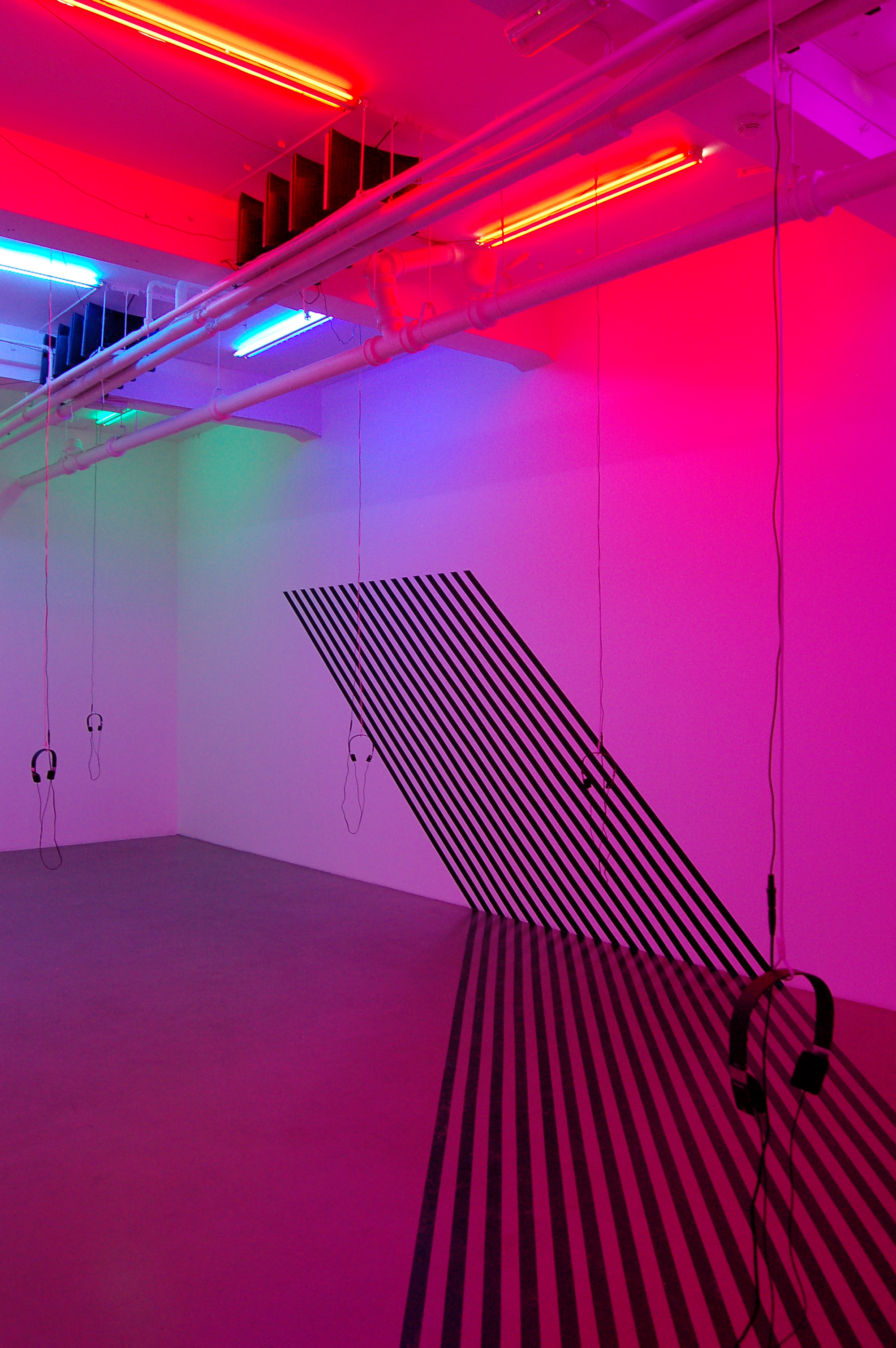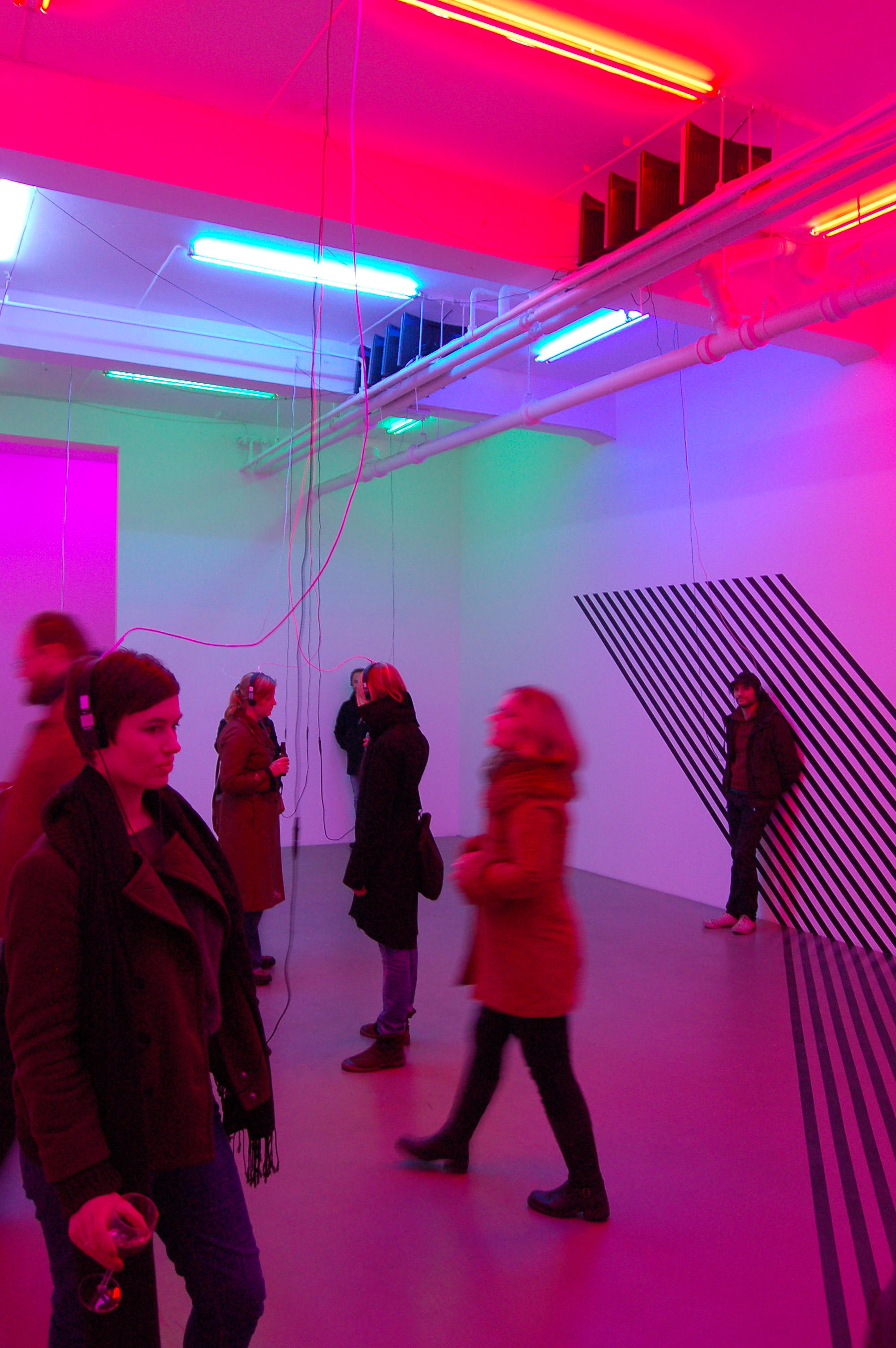 What is it that makes us shiver when we watch a horror movie? The Danish duo Vinyl-Terror & Horror, consisting of Camilla Sørensen and Greta Christensen, have made a composition inspired by the horror-movie genre, where the sound moves the story forward. The Icelandic artist Bjargey Ólafsdóttir whispers a silent secret story. The listener can choose the role of the confined friend or of the stranger eavesdropping on her. Together with eleven other artists, they contribute to the sound exhibition Vodou, where storytelling is the central element.
"Sound" is a vague term, but we use it intentionally; this exhibition covers a wide range of audible expressions, from documentary recordings and readings to experimental compositions and pop tunes. It is a collection of different yet thematically intertwined sounds and stories.
The exhibition is a story about the spiritual, rooted in the tradition of folk tales. Fairytales and fables once bridged the borders between the Nordic countries. The folk stories were moralistic, entertaining fables of horror, death and suffering. Even though the role of communicating morals and ethics is somewhat outdated today, the storytelling itself is far from forgotten. In fact, one might say that storytelling is one of the central elements in today's contemporary art practices. In this project we look at the connections between the folk-tales and the dystopian narratives fueled by a politically turbulent reality in contemporary art.
Instead of a catalogue, we have released a good, old fashioned vinyl record containing all the works in the exhibition. In fact, the record can be considered an exhibition in itself. One can bring the exhibition home and listen to it in solitude and one's own time.
Lina Selander & Marianne Zamecznik.
Presention of works:
Kira Kira
Poltergeist Cuckoo, 2007

(1:00 min)
He will always be there and there is nothing we can do
about it. Embrace his sad old joke, echoing through
eternity –good times bad times. His feathers are rusty
and his voice broken, but whether we like it or not he
will tell us when it's time. Is it time to fall in
love or to explode?
The poltergeist cuckoo will make sure we know.
We don't stand a chance against eternity darling.
Við eigum ekki séns í eilífðina elskan.
Bo I. Cavefors
Liberty and Equality, 2007

(10:32 min)
Summer 1956. Jacob and me. We loved each other since
we was twelve. Now: twenty years old. London. – – – I
stretch my back. My hands on my cock. Hardjacking.
Jacob and his legs. It is very clear. Fine lines in
the fog. Coca and cock are married. Whisky. Our bodies
explode as solitaire objects among furniture,
beddings, pictures and books. All is smelt as a richly
colored ocean. The billows run high. The body is
sweet. To hug. To look at. Jacob is absolutely still
but must raise the rump to give space for his bigger
and bigger cock. His black skin, but deep in his rump
it was more and more white. Even when I don't touch
him I can in my fingers and in my tongue feel how it
is to kiss the silky hair on his rump…
Chisel
Notions Never Promise, 2007

(4:18 min)
Chisel is scandinavian hardvolk performed with vocals
and electric guitar. It's music bears a resemblance to
folk music by different ways of tuning, & hardrock by
the style of playing it. The lyrics often take on the
mundane with an occult, superstitious yet bored
attitude. Notions never promise is a take where the
guitar – in standard tuning – is left alone echoing
the songs sordid mode.
Leander Djønne
Fight for the right to be silent ,2007

(3:08 min)
There's an evil virus exterminating man and serious
the state of the mind, the robbers, the back-stabbers,
the two faced leaders, the menace to society is a
social disease, to brainwash the mind is a social
disorder, the cynics, the apathy, the cheap new order;
we're watching the beginnings of social decay,
growling and sneering, eating away your own
self-esteem, pulsing on every word you might be
saying, to attack someone's mind is a social disorder,
the constitution, the government, the marshall order,
superficially smiling, the shake of hands, as soon as
you turn your back, cause that's what is planned, what
ever good thing laid to rest by the government, by the
constitution and their lies, and every time you think
you are safe and you turn away, you should know they
are sharpening all of their knifes, all in yr mind all
in yr head you try to relate it, all in yr mind all in
yr head you try to escape it. They want to sink the
ship and laugh at me and you, and it happens all the
time, but it's only in your mind, they know who you
are, they know what you do, that's the beginning of
social decay.
Female voice: Shirin Sabahi & Sarah Tyler
Pär Thörn
786, 2007

(4:05 min)
The phrase "Bismillah al-Rahman al-Rahim" is recited
several times as part of Muslim daily prayers. The
phrase means: "In the name of God, Most Gracious, Most
Merciful". The total value of the letters of
"Bismillah al-Rahman al-Rahim", according to the Abjad
system of numerology, is 786. Some people, mostly in
India and Pakistan, use 786 as a substitute for
"Bismillah…". They write this number to avoid writing
the name of God on ordinary papers, which can be
subject to dirt or come in contact with 'unclean'
materials. In my sound piece 786 I only use two sine
wave sounds at 786 hertz each.
Leif Holmstrand
Beware Of, 2007

(4:22 min)
Beware Of is a song I wrote and recorded in 2000.

The song was recorded with a band consisting of bass,
guitar and drums. After recording my voice singing, I
cut away all the instruments. All that remains of them
is some leakage from the headphones into the
microphone. Since all the instruments are gone, long
silences has become an important part of the piece;
where there used to be a guitar solo, now there is
nothing.
Iwo Myrin
Nocturnal Hunt, 2007

(6:33 min)
The source material for the piece Nocturnal Hunt is

ultrasonic recordings of bats, generated from their
larynges through their open mouths to help them
echolocate insects during their nocturnal hunts. These
sounds, beyond the range of the human ear, where
recorded June 23rd till 24th 2007 around The Katarina
Church in Stockholm which have a history of being
burned down twice and of several witch-trials. In the
western culture, bats symbolize ghosts, death and
disease, though in other cultures, in China for
example, the bat is a symbol of longevity and
happiness.
Nocturnal Hunt was realized at the composers studio
and EMS, Stockholm.
Vinyl -terror & -horror
Off the record, 2007

(7:55 min)
theme of loosing track… where
the plot gets lost. This scene is blurring the story
making the spectator doubt what was obvious so far.
There is an atmosphere of reversed intensions and a
wish to undo what have been done. Characters dwell for
a while in this state of being without a story to
follow. Off the record is part of a soundtrack for a
horror movie, where the film is not needed.
Ragnar Kjartansson
Hurt The One You Love, 2007

(3:00 min)
A woman is crying endlessly.
Ingvild Langgård and Thora Dolven Balke
I wanna be Loved by You, 2007
I wanna be loved by you Reversed, 2007

(1:43 min each)
I wanna be Loved by You is a version of the Marilyn

Monroe hit with the same name, only sung reversed. To
perform something backwards refers to the black mass.
The reversing of the text indicates a negation of the
original message; a deep wish to be loved at any cost.
I wanna be loved by you Reversed is a reversal of the
track I wanna be Loved by You. The voices are

distorted, and the now recognisable song seems forced
and abrupt. The original intendment of the song is
revealed, but sounds unfamiliar and uncanny, like a
message from the other side.
Bjargey Ólafsdóttir
Too Many Vodkas, 2007

(0:31 min)
He said his lawyer friend asked him
yesterday if he would suck his dick.
He also said that his friend had
bought an engagement ring for 13000 Norwegian Kroner
for his girlfriend.
He told me that he had told his friend
that he just wanted to be his friend
not his lover
Too many vodkas too many vodkas
You Said You Were Hung Over, 2007

(0:45 min)
Mini song with voice and harmonium, very sad, very
beautiful.
Young Jack, 2007

(0:18 min)
I told the psychoanalyst
that I had dreamt that
I had sex with young
Jack Nicholson in an airplane
The psychoanalyst said
I should take it easy
VODOU will presented at Galleri 54 in Gothenburg, Sweden Sweden 15.02 – 16.03.2008
The exhibition is kindly supported by Bang & Olufsen