Høyblokka revisited - Ideas and Visions
---
March 27 - May 11, 2014
Opening reception: Thursday, March 27th 6pm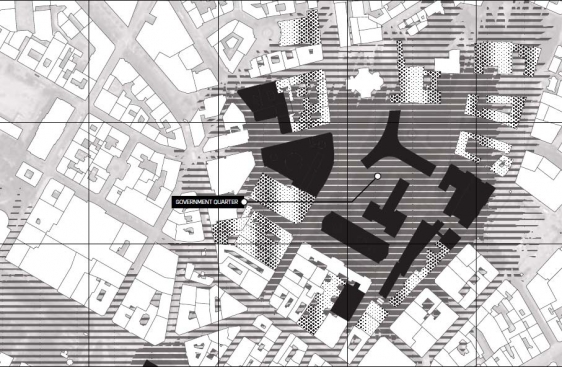 Oslo government headquarters, plan by Hans Martin Frostad Halleraker


"The government headquarters in Oslo, centered on the iconic vertical block from 1958 by architect Erling Viksjø, was bombed by a right-wing extremist in July 2011. The ongoing discussion about the future of the damaged structure has so far been polarized: to preserve it and restore it to its former state, or to tear it down to build something new." (Arkitektur N)

In co-operation with Arkitektur N, Norway's leading architecture magazine, 0047 has published an open call to architects, artists, and the general public to sketch their respective visions for the government district, and in particular Viksjø's Y- and Høyblokka.

Please find the open call and specifications for a contribution here. In the exhibition, which opens on March, 27th, we will present a wide range of entries; 27th; a selection of the entries will subsequently be published in Arkitektur N.