Kreativt naboskap
---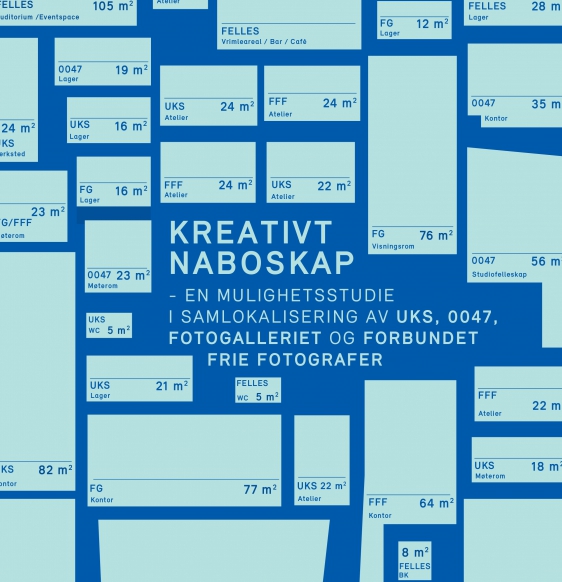 Image: Ariane Spanier
In co-operation with with UKS (Unge Kunstneres Samfund - Young Artists Society), Fotogalleriet and FFF (Forbundet Frie Fotografer – The Norwegian Association of Fine Art Photographers), 0047 has initiated a pilot project for a possible co-location in Oslo
.
The feasibility study shall investigate, in how much a co-location could trigger cross-media co-operations and professional synergies, analyze the organizational, spatial and financial conditions for a co-location and its potential effects on operational efficiency, a more sustainable economy and better visibility and accessibility of the institutions for the general public.
The architectural office Transborder Studio will be executing the project, investigating possible scenarios for organisational and spatial collaborations. Furthermore Transborder Studio will conduct a survey on the urban development in Oslo with the aim of locating potential sites for the project.
The project is supported by Norsk Kulturrådet / Arts Council of Norway and Fritt Ord / Freedom of Expression Foundation.